Burton Albion Community Trust and African Adventures have teamed up once again to offer the opportunity of a lifetime to Brewers Fans and the local community!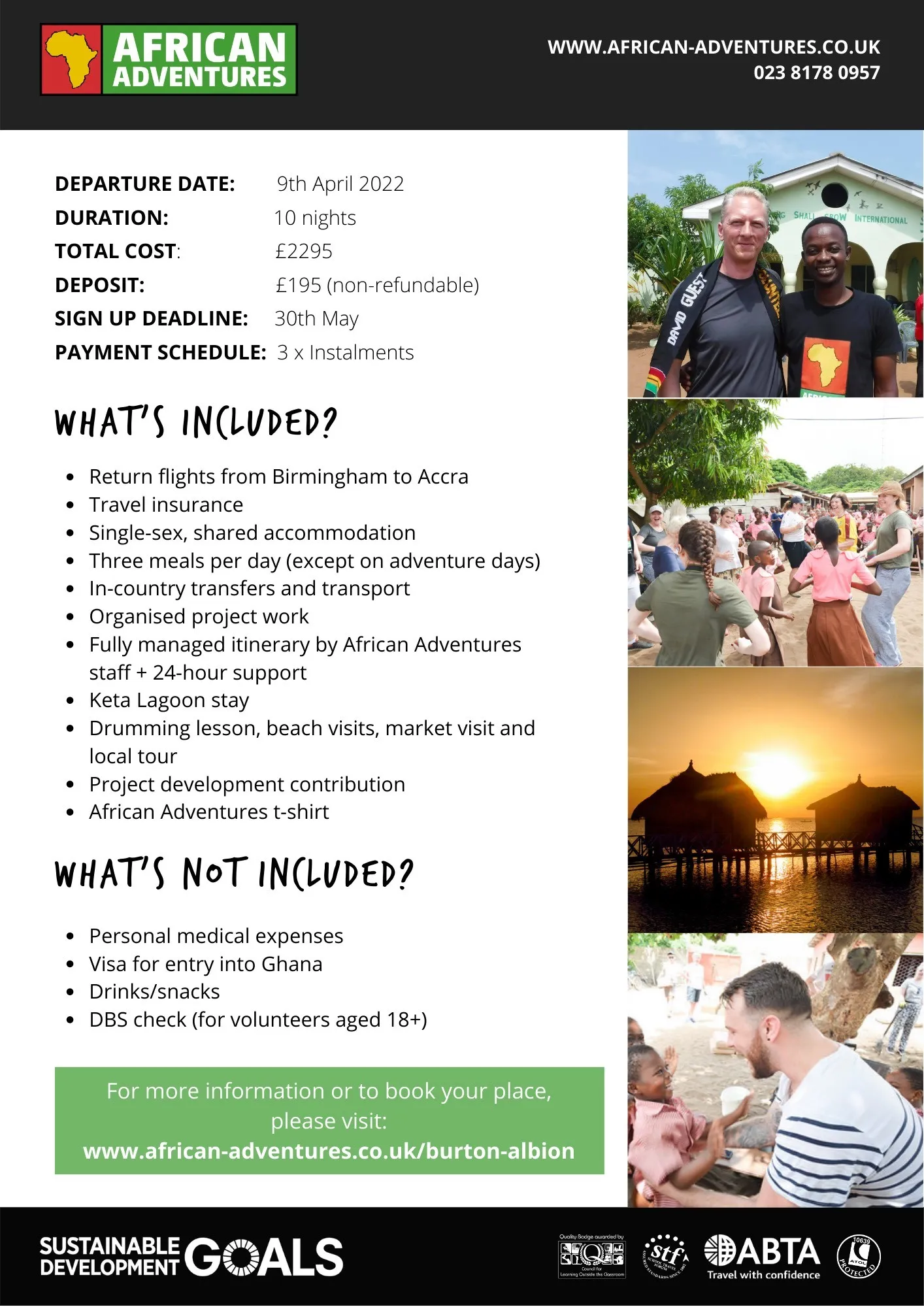 This opportunity involves a unique trip to Ghana to volunteer at a local school aimed at helping many local communities over there. The eight night trip is set to take place from 9th April 2022 and includes various volunteering experiences such as teaching, coaching, building and renovation which will all positively impact the lives of the local people.
As well as the volunteering, participants will get to experience what a beautiful country Ghana is with adventure days, an overnight stay at Keta Lagoon, local markets, drumming lessons, beach visits and a farewell celebration.
African Adventures is a volunteer travel company that works with 25 community projects in Africa.
They are a unique volunteer travel company, dedicated to improving lives in the UK and Africa. They work with 12 community projects in the Volta region of Ghana that help improve the lives of the 5,500 children who attend.
Please follow the link below for more information and to register your interest to attend an information evening on the 27th April via Zoom.
https://www.african-adventures.co.uk/burton-albion/
Alternatively you can contact paul.gaskin@burtonalbionct.org