Our Holiday Camps are the perfect place for your child to improve their skills in a fun and friendly environment during the school holidays.
Both of our Holiday Camps offer plenty of football fun and games with training drills, competitions, tournaments and much more! Our Holiday Camps are announced before each school holiday and when booking is available it can be accessed from the link below.
For more information: Call 01283 246207 or email nathan.bowen@burtonalbionct.org
We have two locations for you to choose from:
Burton Albion Community Football Centre, Princess Way, DE13 0AR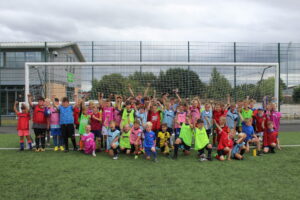 Starting Monday 7th August and running until Thursday 10th August, we will be hosting a holiday camp in Uttoxter. Elkes Sports Club, Sunnyside Road, Uttoxeter, ST14 7LU. Click the link above to book.