BACT are proud to support and help raise awareness of a number of campaigns both locally and nationally.
On Wednesday the 29th of September at 10:00am we are excited to announce the grand opening of Stapenhill Bowls club, specifically, BACTive Swans, opened by non-other than our First Team Club Captain John Brayford. Additionally,  we will be holding our annual Macmillan Coffee morning at our new venue Stapenhill Bowls Club.
Macmillan's Coffee Morning is our biggest fundraising event to support people living with cancer.
Let's gather over coffee and donate the cost of our cuppa to Macmillan in the process!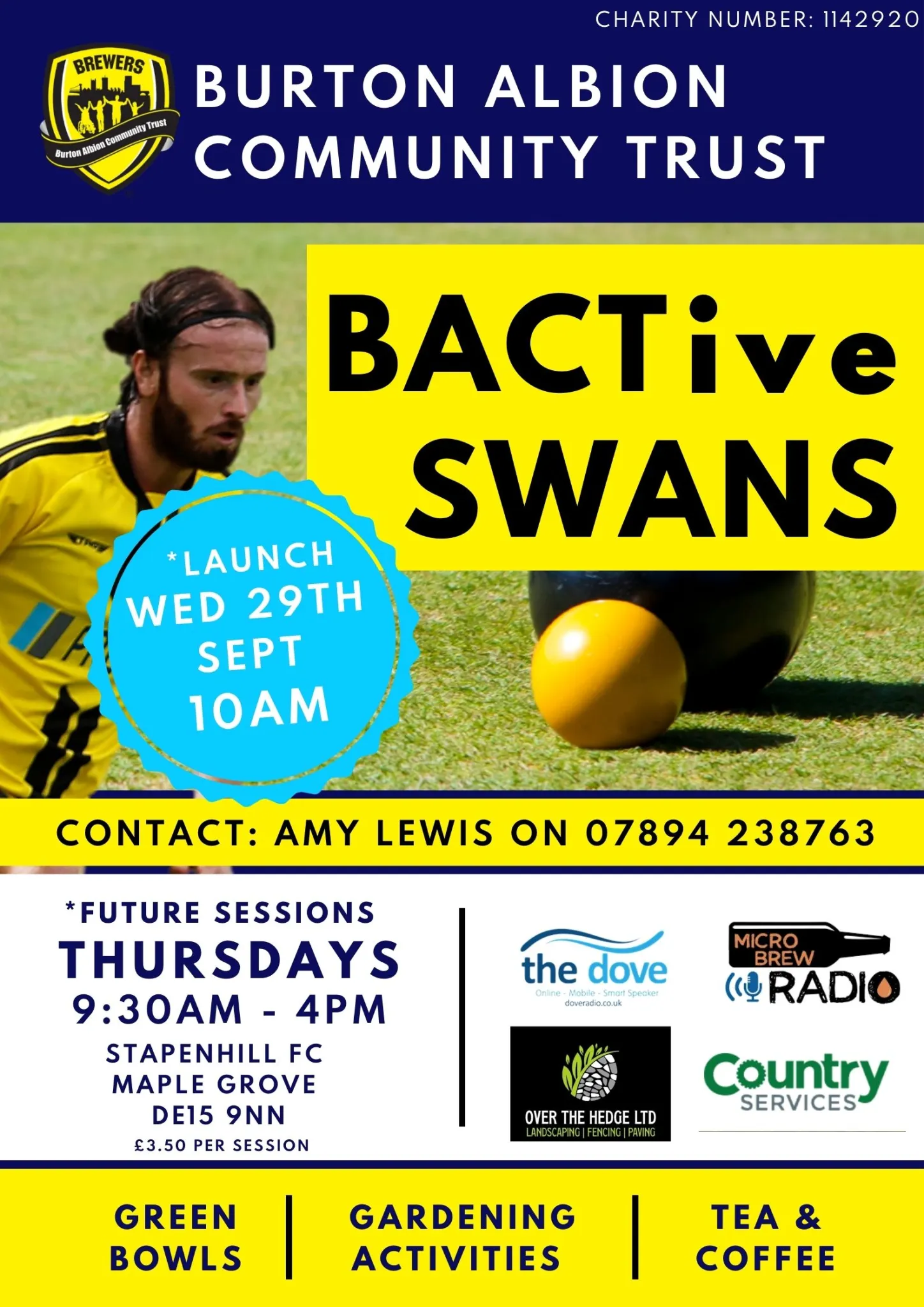 BACTive Swans will be used for the local community for bowls, gardening activities and many more social activities in the future.
Health & Wellbeing Manager, Steve Rimmer said "We think this new venue is going to be great for the local community as there is so much that we can offer. We are open to suggestions from the local community for future activities so let us know your ideas on the day. We at BACT can't wait to get it up and running."